Human Care
JUWELIS Human Care Association
A registered Swiss Non-Profit Organization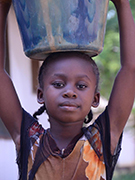 JUWELIS Human Care Association is a registered Non Profit Organization, regulated by Swiss law and audited by a world renowned Auditing company.
It is JUWELIS' philosophy to support selected underprivileged groups in countries where JUWELIS is doing business. Ten percent of profit is dedicated for humanitarian activities combined with donations we receive from partners or the public. We are personally and actively involved with the selected charities and guarantee the proper distribution of donated funds and goods. 
A team of hand-selected foundation specialists have been positioned in Europe, North America and Asia to assure the JUWELIS Human Care philosophy.
For more details on JUWELIS charitable projects and donations, please see our JUWELIS Human Care Website.